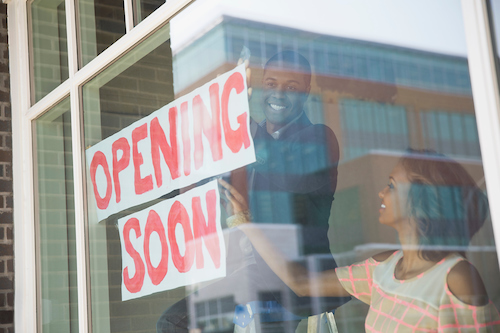 TPG offers up to $150,000 cash flow to our tax pro partners
UPDATE: MUST ENROLL & APPLY BEFORE DEC. 31st TO RECEIVE UP TO $150,000.
Looking to grow your tax preparation business?
Up to $150,000 available to qualified tax professionals1  
TPG offers two types of advances to tax professional partners that offer cash flow before or during the tax season. Get the resources you need to expand your business or cash flow during the tax season to help you keep operations running smoothly. 

Up to $18,000 in pre-season cash
Tax professionals that are existing TPG clients may apply for up to $18,000 in pre-season cash flow available Dec. 1st. 2
Tips for using cash flow to grow
Pre-season cash is designed to help our tax professional partners get the resources needed for the upcoming tax season. Here are just a few ideas for how you can invest your pre-season cash.
Advertising
Get a jump start on your competitors
New Location
Open a second office or find a better location
Staffing
Make sure you have enough people & the right people
Equipment
Get the tools you need to operate efficiently

Fee advance available in-season
New and existing tax professional clients can apply for an in-season fee advance and get paid upon IRS acknowledgment instead of waiting weeks to get paid. 3
Cash flow helps you focus on tax prep
The last thing you need during tax season is added stress of meeting payroll, paying rent or utilities. Use Simply Paid to help get a smooth start to your tax season.
Payroll
Getting paid early means you have more cash for payroll at the start of the season
Advertising
Stay in front of taxpayers with advertising during Jan-Feb
Utilities
Make sure your bills are paid so you can focus on preparing returns
Enroll with TPG and get the resources you need to grow your tax preparation business