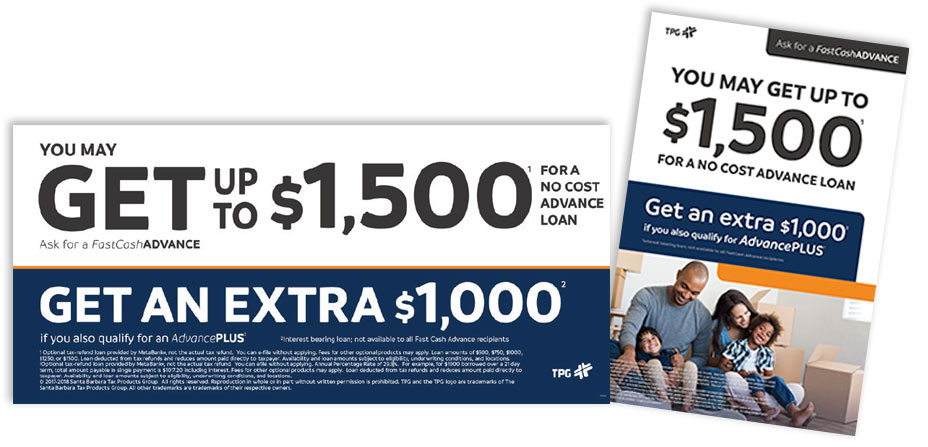 Advance Plus available thru more offices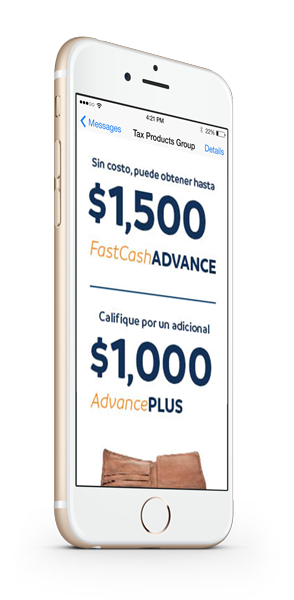 Expanded Access to AdvancePLUS
Tax season is just around the corner and TPG is excited to announce that even more tax professionals will be able to offer AdvancePLUS in 2018.1 
Tax professionals with a prior-year Refund Transfer funding rate 80% or higher can now offer AdvancePLUS. If you have a prior year funding rate below 90% you will be charged a small fee. We're making AdvancePLUS available to more offices and helping our tax pro partners compete.
Get Attention With More $
Offer FastCashADVANCE2 to give clients an advance up to $1,500 and offer clients an extra $1,000 with AdvancePLUS.3 Get the attention of taxpayers in your community and make sure you have the products taxpayers want.
Once you've opted into the Advance Plus program logon to our website and visit the Supply Order page to download digital advertising in English & Spanish today.


The tax time advance that's proven to help tax pros attract and retain clients.
No cost to your clients

High approval rates
Offer clients an extra $1,000 for those that need some extra cash.
Low cost to your clients

Available if clients need it