Give clients the pay by refund option.
LET CLIENTS PAY FOR TAX PREP WITH THEIR REFUND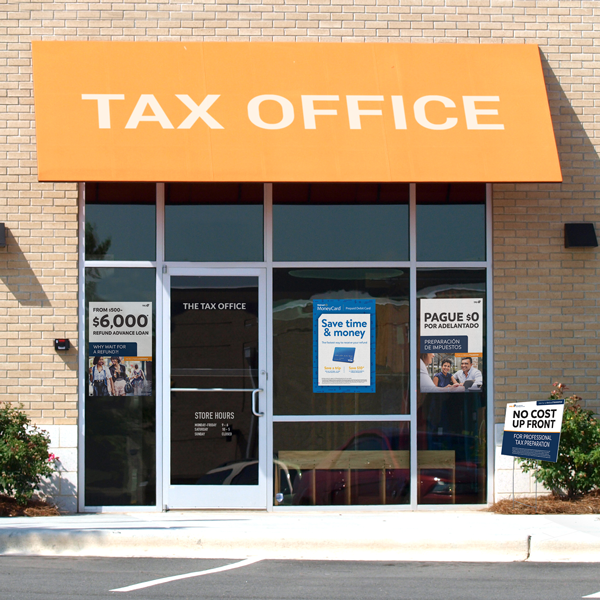 Free Marketing
Enroll in our standard Refund Transfer program and we'll ship a free marketing kit to you.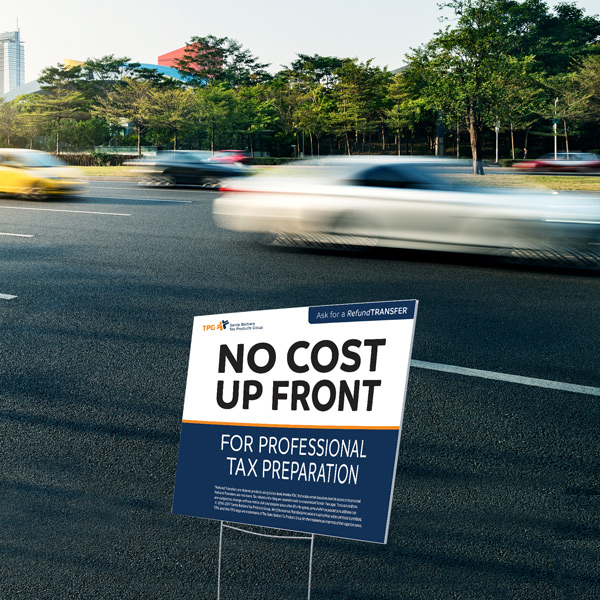 Premium Materials
Get attention with high-profile materials like banners and our new yard sign.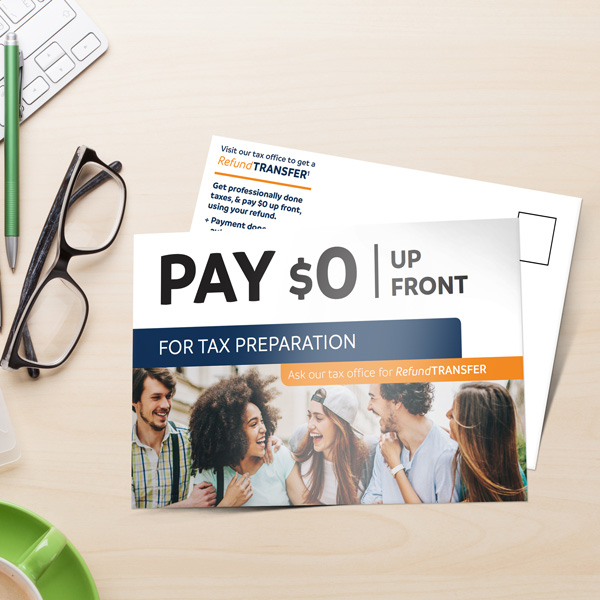 Free Direct Mail
Personalized postcards addressed to your return clients help you retain more clients.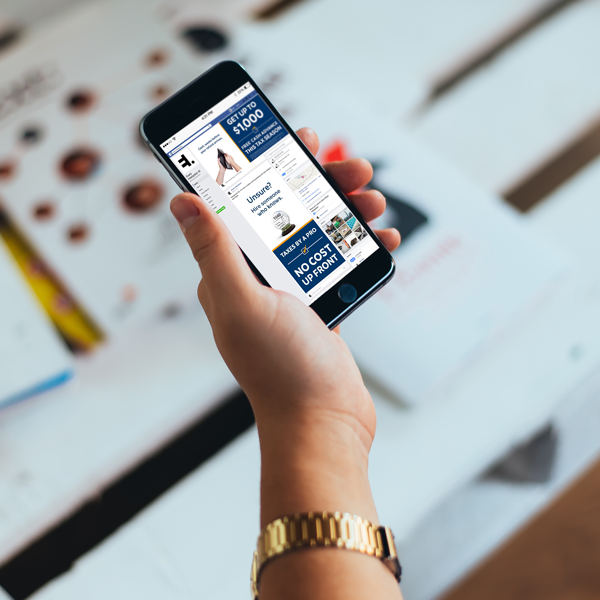 Digital
Access tons of free digital ads that you can use for social media, your website, email, and more.