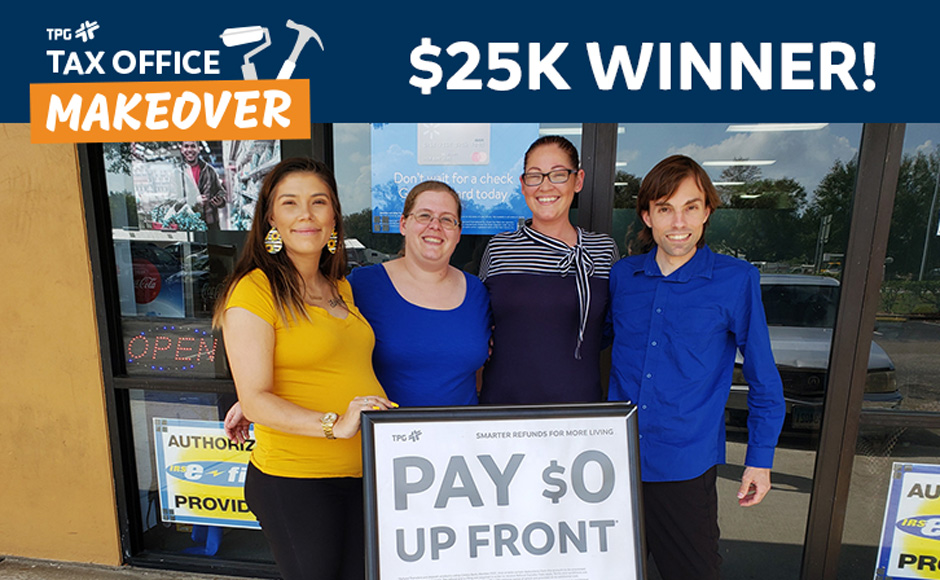 Announcing our $25,000 Tax Office Makeover Winner
After weeks of deliberation our $25,000 Tax Office Makeover has come to an end. We received twice as many entries as our first Tax Office Makeover, making the decision that much more difficult.
We wish everyone could win
With so many stories of independent tax professionals deserving of help, it was difficult to narrow it down to just one winner.
Heartbreaking entries
Many tax professionals shared heartbreaking stories of losing loved ones, single parents struggling to start a tax practice while feeding a family, conflicts with business partners, offices destroyed by natural disasters, and many more. Other entries inspired with stories of starting from nothing or immigrating to the United States and fulfilling the American dream of starting a business.
Tax professionals with initiative
We were also impressed with entries from tax professionals that found creative ways to grow their tax practice. From a converted school bus, mobile tax practices, creative advertising methods, to tax professionals that were gradually making over their office.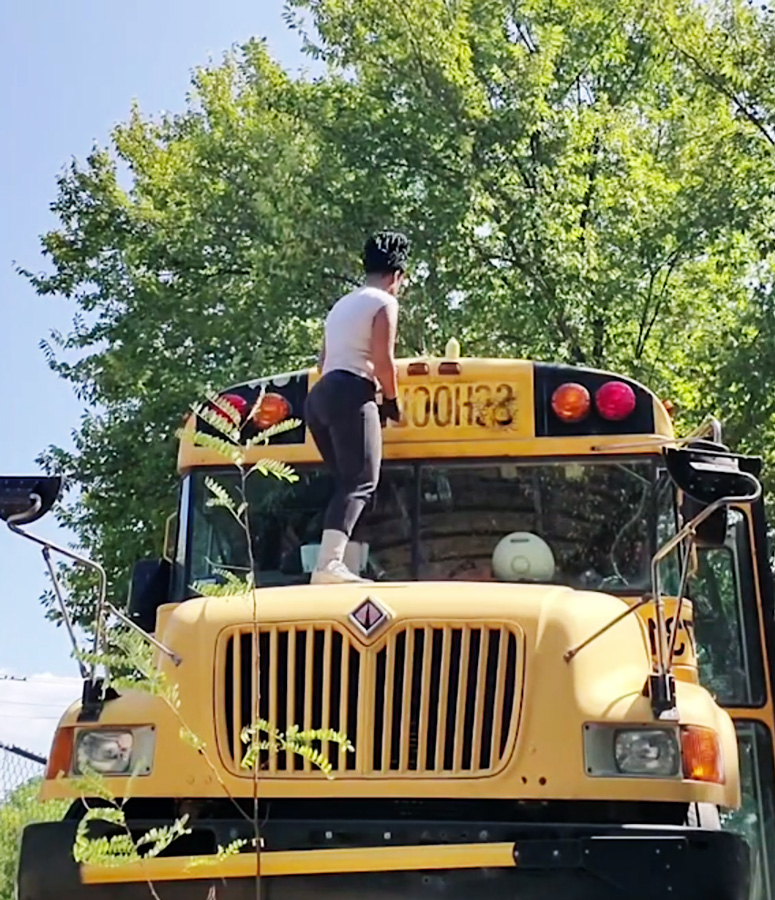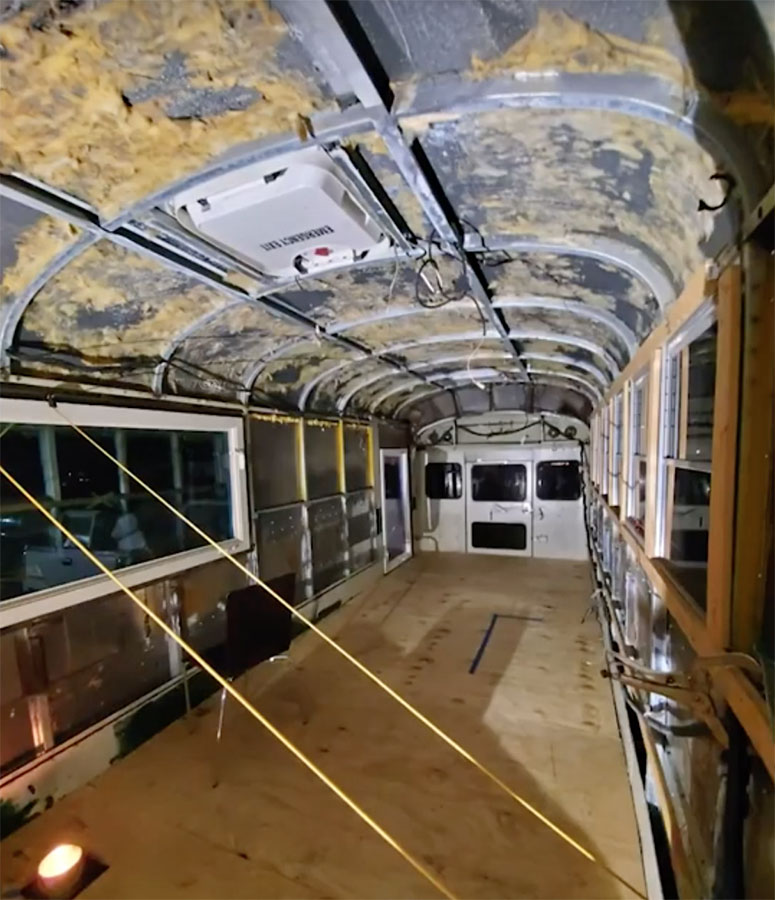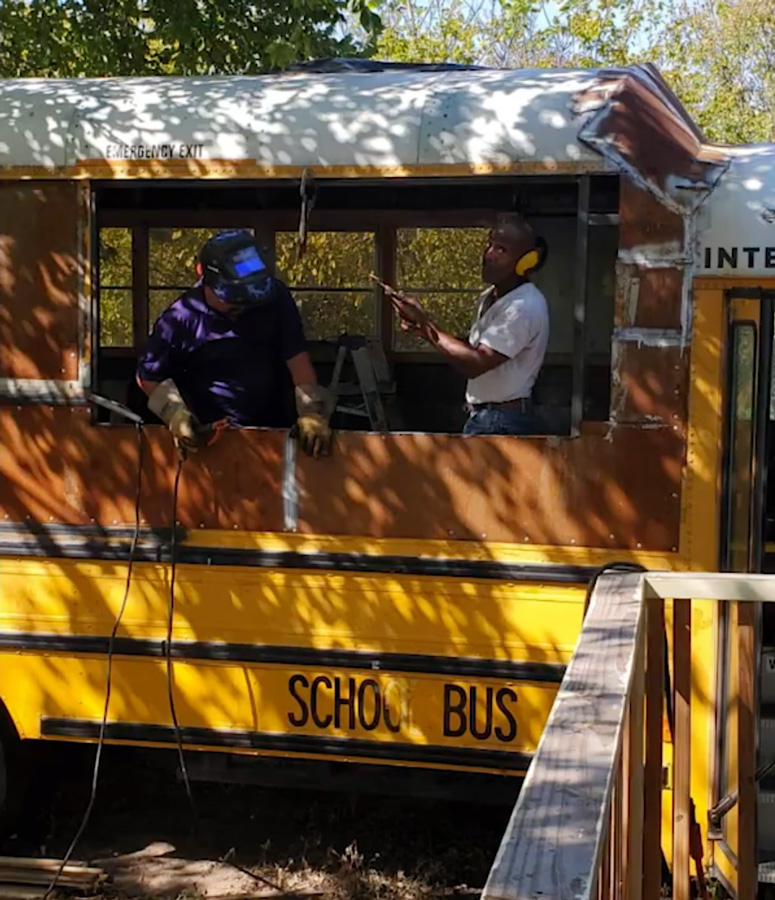 Tax Skoolie is converting a bus into a hip tax practice serving metro Atlanta. We loved the creative and entrepreneurial vision.
Gifted marketers
Rather than following another tax professional's playbook many tax professionals established their own unique brand, forging their own path. It made the decision hard as we knew all of these offices had the ambition and desire to grow that we were looking for. With finite resources, tax professionals found creative tactics to grow their business.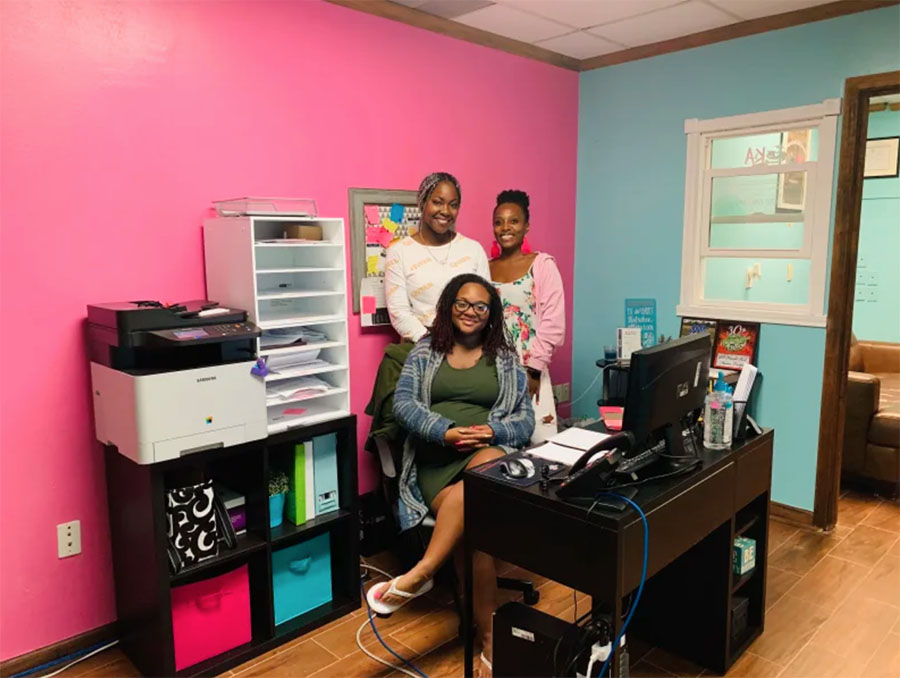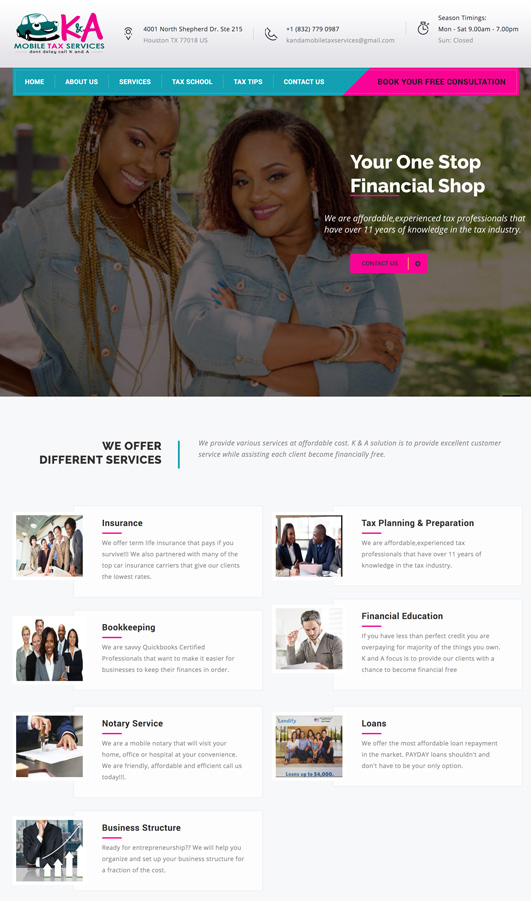 In a few short years K and A Tax Services has built a mobile tax practice serving the Houston area with bold and consistent branding. We loved their brand consistency in the office and website.  Critical information is displayed clearly at the top of their website, and you can't miss the pink Call to Action button. Great work!
Congratulations to our winner
After careful consideration and deliberation we are excited to announce that our $25,000 Tax Office Makeover winner is Tax Starz of Tampa Bay!
About Tax Starz of Tampa Bay
Tax Starz is the story of an ambitious tax professional who got his start in college. Founder and owner, Louis Henry discovered early on in college that he liked to prepare taxes. He joined VITA, volunteering hundreds of hours and preparing 500 returns in one tax season alone. After years of volunteering with VITA he moved into paid tax preparation, gaining 200 new clients in his first year, while still volunteering hundreds of hours to answer tax questions.
After years of experience in the tax preparation business Louis struck out on his own in an effort to provide affordable and accurate tax preparation. You'll have to watch the video series to hear the rest of Louis' story of challenges he overcame and the countless hours he has invested to make Tax Starz a reality.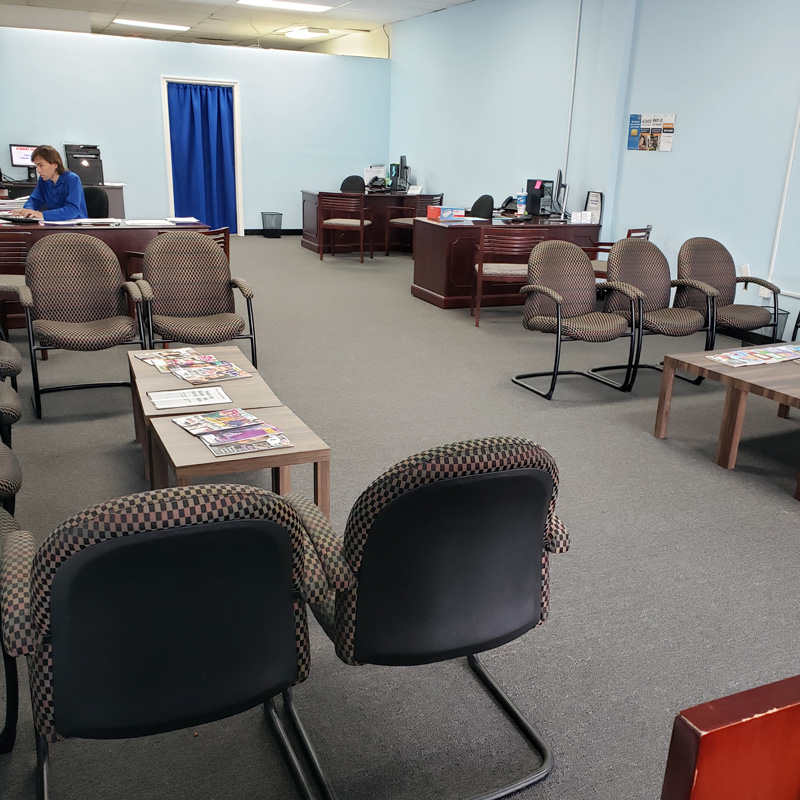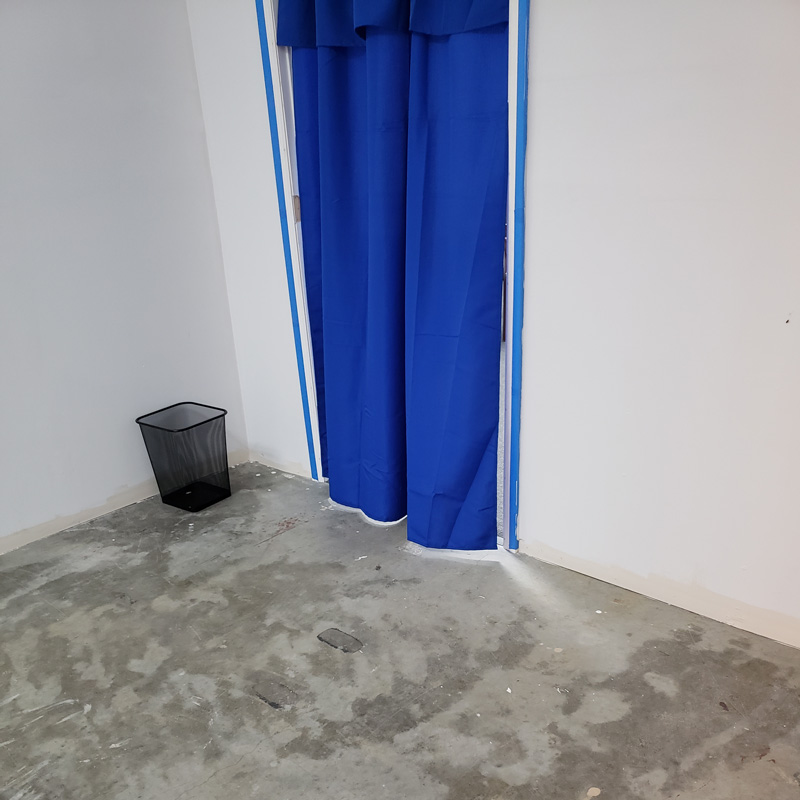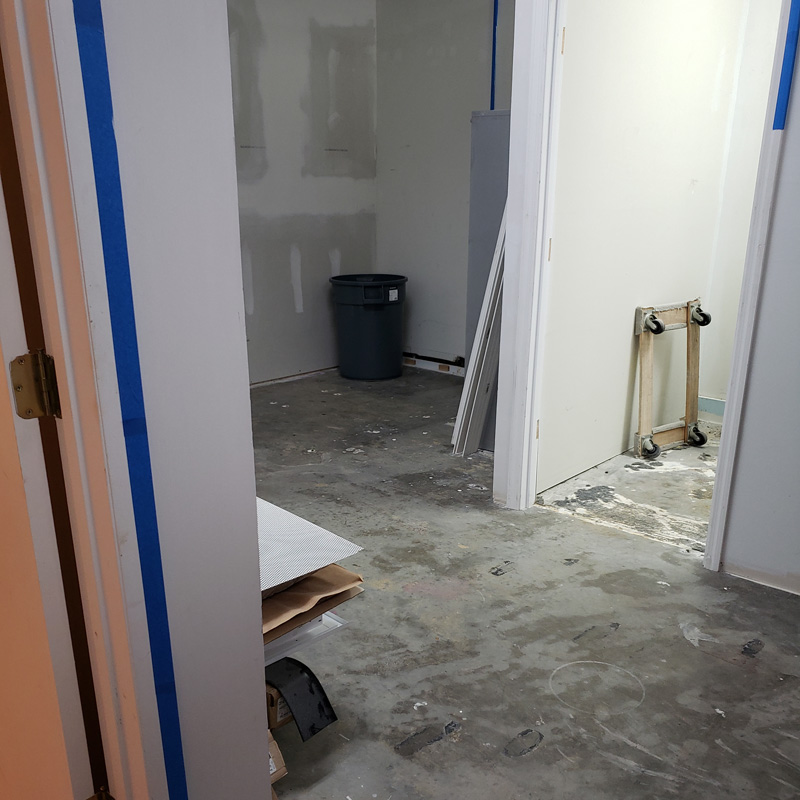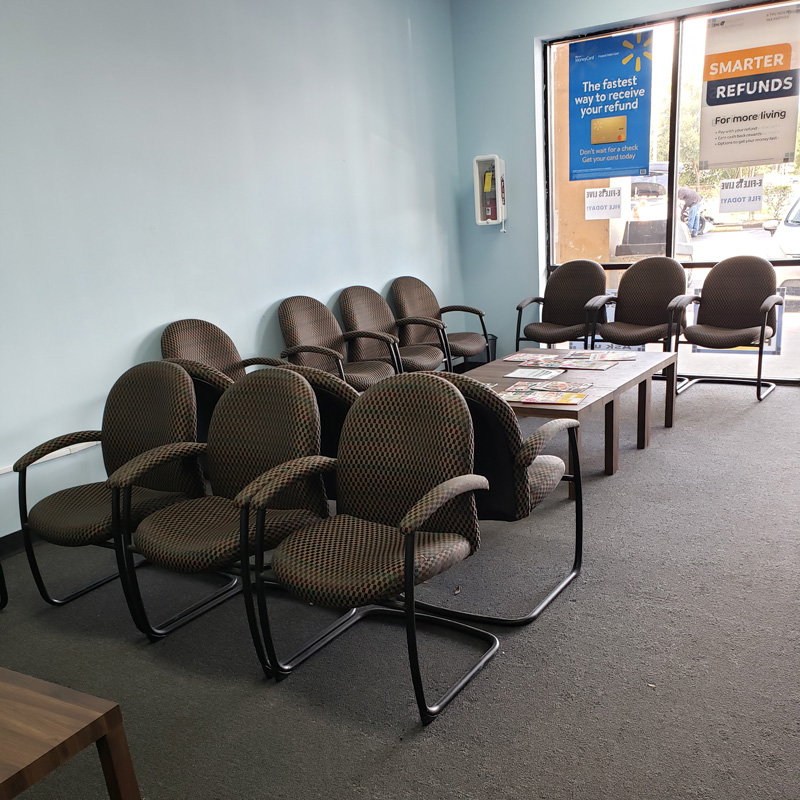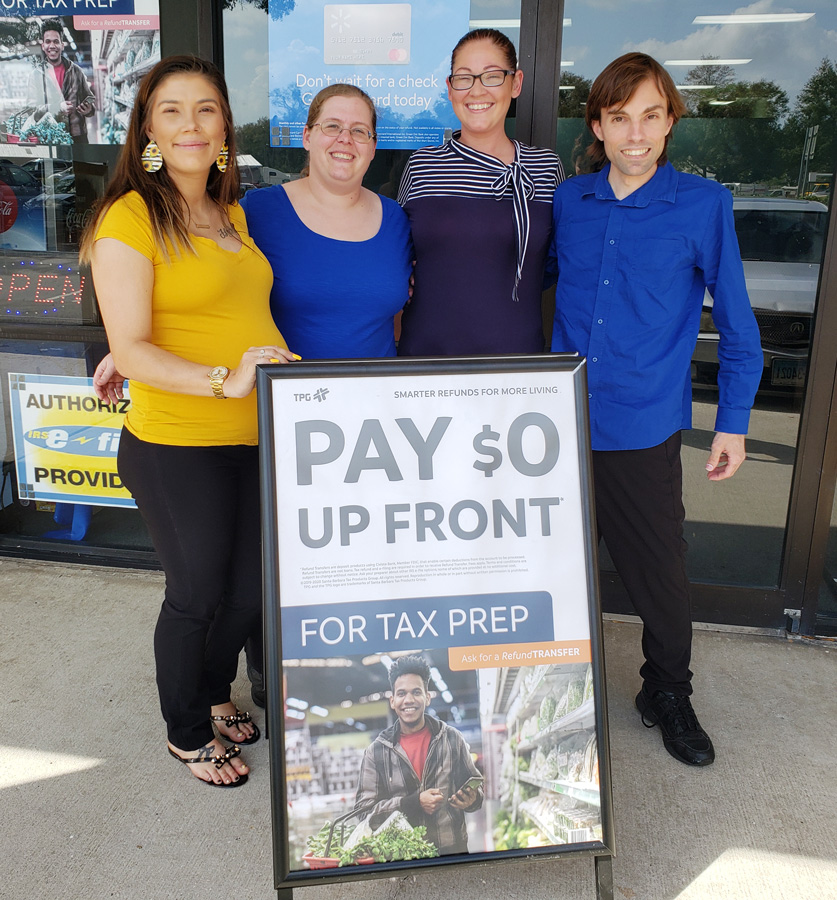 The Tax Starz team including founder/owner Louis Henry (far right).