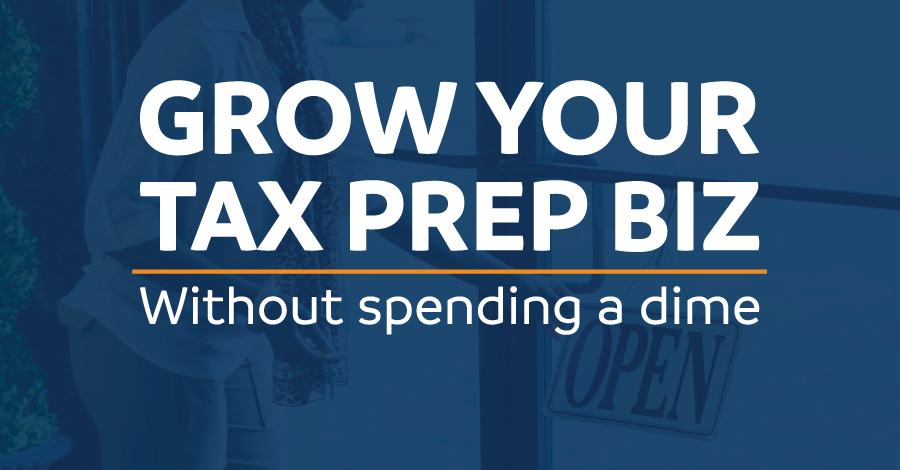 Another summer conference season has concluded with the Orlando IRS Tax Forum this week - wow what a great event! It was great connecting with so many of you in Orlando!
Having talked to thousands of tax professionals across the US, our team hears many of the same questions. This year there was an increase in the number of marketing-related questions from tax professionals looking for tools, resources and new ideas that will help them drive growth.
Tax Professionals are looking beyond tax preparation
Walking the exhibit hall floor, we noticed more and more vendors offering products and services beyond the core tax preparation software or tax-related products and services.
Fewer tax professionals are just preparing taxes for a living. More and more are looking to augment their income by offering other services during the off season. From bookkeeping and accounting to insurance, notary public and immigration, tax pros are evolving into multi service revenue generators. Many tax professionals have masted the side hustle, providing value to their community beyond the tax season.
Maximize your investment in your tax office
Before you look at investing time and/or money in branching out into new products or services, have you explored many of the free tools and resources that are available to help you attract and retain clients? We've put together 20 tips for growing your tax office that require nothing more than time.
3 simple business growth tips for Tax Pros
Here are 3 simple tips from our free guide. Use your off season wisely to prepare for the coming tax season. Download our free guide if you need some new ideas for tactics to help promote your tax preparation business without a big investment. Watch our news page for more articles on business growth.
Write an article
Post an article on Medium, or a local community website. Try something fun like a list of the craziest things people have asked if they can write off (without sharing personal info of course), or relevant info about important tax law changes.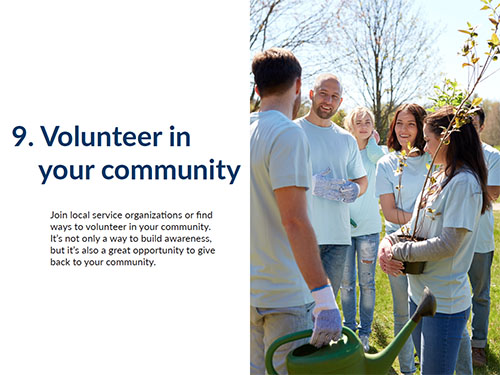 Volunteer in your community
Join local service organizations or find ways to volunteer in your community. It's not only a way to build awareness, but it's also a great opportunity to give back to your community.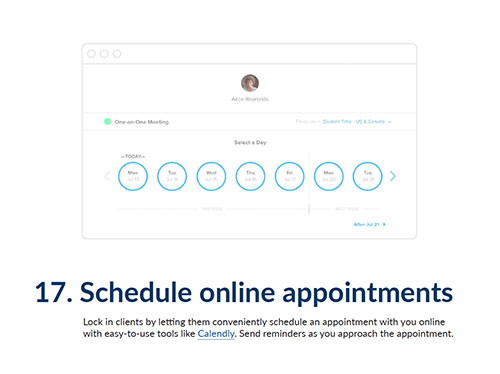 Schedule online appointments
Lock in clients by letting them conveniently schedule an appointment with you online with easy-to-use tools like Calendly. Send reminders as you approach the appointment.